San Francisco, California – July 31, 2012


Contact:
Joseph Curran
Vice President, Marketing
415.394.1190
415.394.1190
jcurran@hotelnikkosf.com
Hotel Nikko Earns The Energy Star Award For The Ninth Time
Hotel Nikko San Francisco has earned the U.S. Environmental Protection Agency's (EPA's) prestigious ENERGY STAR for the ninth time. In 2003, Hotel Nikko was the first hotel in San Francisco to be awarded the ENERGY STAR, since then it has continued to take numerous steps to better its stewardship of the environment and further embrace going green.
ENERGY STAR, created in 1992, is a joint program of the U.S. Environmental Protection Agency and the U.S. Department of Energy. Initiated as a voluntary labeling program designed to identify and promote energy efficient products, ENERGY STAR works as a partnership of government and industry that offers businesses and consumers energy efficient solutions, protecting the environment for future generations. Qualifying for the ENERGY STAR requires rating in the top 25% of facilities in the nation for energy efficiency. Commercial buildings that earn the ENERGY STAR use an average of 40% less energy than typical buildings.
By managing energy usage in strategic ways across the entire property, Hotel Nikko San Francisco has improved its energy performance and made cost-effective improvements to its building. Some of these practices include sensors in guest room thermostats that turn the heating, ventilating and air conditioning systems to nominal levels when the rooms are vacant, motion sensors in Service areas that turn off lighting when the vicinity is not in occupied, LED and fluorescent lighting, and variable frequency drives in ventilation fans.
Hotel Nikko San Francisco has implemented not only energy-efficient solutions but also other environmentally conscious practices. For water conservation thel Nikko uses low-flow toilets which use air pressure to assist in the flushing of the toilet. This allows the hotel to save 2.1 gallons of water with each flush, amounting to over 2 million gallons of water being saved every year. Its in‐house laundry program utilizes a re‐use system whereby the always fresh second and third rinse cycles are saved, filtered and used for the next first wash cycle, saving thousands of gallons of water each day. The use of "green cards" allows guest to participate in the green movements, providing the option of requesting whether or not they want their linens cleaned.
Along with these savings the hotel also recycles paper, cardboard, bottles, cans and wood pallets. All unused food is composted nightly, minimizing waste. Old useable towels are donated to charity, not only keeping the waste level down, but also helping those in the community. Also, Hotel Nikko San Francisco is a member of the Tenderloin Neighborhood Development Corporation (TNDC) which donate old furniture, carpeting and supplies to local charities and people in need.
In addition to continually seeking ways to improve water and energy conservation as well as waste management within the hotel, hotel colleagues dedicate more than 1,000 hours to assisting the local community. Outreach programs include serving lunch at Glide Memorial Church and volunteering with the Salvation Army, Florence Crittenton Services and Adopt-A-Family. Hotel Nikko San Francisco is proud to have been awarded with the national symbol for superior energy efficiency and environmental protection: ENERGY STAR. For the better part of a decade Hotel Nikko San Francisco has been a leader in energy-efficiency and will continue to uphold its leadership of being an environmentally conscious hotel.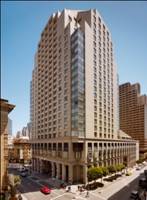 Hotel Nikko San Francisco
The United States flagship of Nikko Hotels International, Hotel Nikko San Francisco in the heart of Union Square, features 532 stylish guest rooms and suites, newly renovated Restaurant ANZU, the Rrazz Room known for its entertainment, Club Nikko with its skylit pool and 22,000-square feet of meeting and banquet space. The hotel is located at 222 Mason Street. For reservations or more information, please visit
www.hotelnikkosf.com
or call 1-866-NIKKO-SF