San Francisco, California – August 1st, 2012
Contact:
Joseph Curran
Vice President, Marketing
415.394.1190
jcurran@hotelnikkosf.com
Hotel Nikko Join Efforts With San Francisco Hoteliers In A Million Dollar Mission
The month of July was very special for Hotel Nikko San Francisco. During a thirty day city-wide fundraising campaign, the Nikko had the honor to be part of the efforts of one of San Francisco's most impressive single-industry-supported fund-raising initiatives: The Million Dollar Mission. Partnering with the Hotel Council of San Francisco, the Lymphoma and Leukemia Society launched this campaign to raise funds for vital research for a cure. Working collectively, the San Francisco hospitality and service industries joined forces to help provide financial, educational and social services for individuals affected by blood cancer and their families. The campaign goal was to raise $1,000,000 dollars.
As the city's second largest employer, hotel workers at every level participated and lent support through various 'back of the house' initiatives including: Spare Change Days, Sweets & Treats (bake sales), Steward Sales (internal garage sales like no other) and internal raffle/drawings. At the Hotel Nikko San Francisco, the employee's Baking Sale raised $876.00; and the stewarding sales raised $622.00 Showcasing the vibrancy of America's favorite city, dozens of one-of-a-kind experiential hotel packages were auctioned on-line with proceeds benefiting the Leukemia & Lymphoma Society, with the Nikko participating with a special suite vacation program that raised $1,325.00.
Altogether, the Hotel Nikko San Francisco was honored to raise through its employees and guests $15,200.00 for the Lymphoma and Leukemia Society (LLS). The Leukemia & Lymphoma Society ® (LLS) is the world's largest voluntary health agency dedicated to blood cancer. The LLS mission: Cure leukemia, lymphoma, Hodgkin's disease and myeloma, and improve the quality of life of patients and their families. LLS funds lifesaving blood cancer research around the world and provides free information and support services. Founded in 1949 and headquartered in White Plains, NY, LLS has chapters throughout the United States and Canada. To learn more, visit www.lls.org or contact the Information Resource Center at (800) 955-4572, Monday through Friday, 9 a.m. to 6 p.m. ET.
This 2012 focused campaign is an additional layer to the Hotel Council's long-term support of several philanthropic programs and organizations. The Hotel Council organizes philanthropic events that support scholarships for hospitality management students attending Bay Area colleges and universities. The Council also supports the work of the San Francisco Hotel/Non-Profit collaborative which transfers excess goods, supplies, food and equipment from hotels to community based non-profit organizations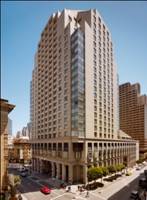 Hotel Nikko San Francisco
The United States flagship of Nikko Hotels International, Hotel Nikko San Francisco in the heart of Union Square, features 532 stylish guest rooms and suites, newly renovated Restaurant Anzu, the Rrazz Room known for its entertainment, Club Nikko with its skylit pool and 22,000-square feet of meeting and banquet space. The hotel is located at 222 Mason Street. For reservations or more information, please visit
www.hotelnikkosf.com
or call 1-866-NIKKO-SF