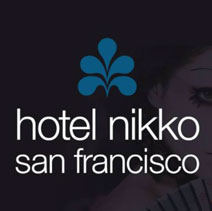 FOR IMMEDIATE RELEASE
CONTACT:
James Smith |
Charles Zukow Associates
415-296-0677 |
JamesS@charleszukow.com
Chef Philippe Striffeler,
Food and Beverage Director at Hotel Nikko San Francisco
Receives Prestigious Antonin Carême Medal
SAN FRANCISCO (September 28, 2015)
–Phillippe Striffeler,
chef of the award-winning and critically-acclaimed Restaurant ANZUlocated atHotel Nikko San Francisco, was named as one of five 2015 recipients of the
Antonin Carême Medal
presented by the American Culinary Federation's San Francisco Chapter to be honored on November 16, 2015 at the venerable Cliff House Restaurant.
Striffeler, who also serves as the Food and Beverage Director of Hotel Nikko San Francisco, accepts his medal along with fellow 2015 recipients Heinz Hoffman, Chief Operating Officer, Hotel Laguna; Dan Hountalas, Proprietor of the Cliff House; John Bogacki, Executive Chef, Westwood Country Club; and Susanna Pascual-Guerrero, Owner, The Craving Group.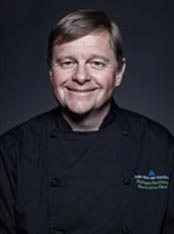 The Antonin Carême Medal program was founded by The Chefs Association of the Pacific Coast, Inc. (now the ACF San Francisco Chapter) in 1969. Theprogram honors those rare individuals who have made extraordinary contributions to the culinary profession, particularly to education and the advancement of gastronomy and the culinary arts. Prospective recipients demonstrate unequaled culinary excellence along with the highest compassionate, humane qualities. The medal bearing the likeness of Antonin Carême was designed by the late chef-artist Jean Joaquin. Julia Child, Bradley Ogden, Nuncio Alioto are just a few of the incredible culinary leaders who count themselves among the prestigious award's past recipients, and Striffeler's medal marks just the 170th awarded since its inception in 1969.
"It is a great honor to receive such a prestigious award. I am fortunate to work in a field that I'm so passionate about; and this award is a tribute to all the colleagues at Hotel Nikko and the culinary field who I have worked alongside and have contributed to our collective success." says Striffeler.
Chef Philippe Striffeler overseesthe Hotel Nikko San Francisco based Restaurant ANZU, known for its sustainable, organic California cuisine with Asian influences. The Swiss chef's careerbegan as an apprentice to a host of renowned chefs including Jean Troisgros (Restaurant Troigros, France), Roger Verge (Moulin de Mougins, France) and Ziojen Norbert (Norbert Restaurant, Switzerland). He then expanded his international experience in regions including Asia, Saudi Arabia, Europe, and Japan. During his long career, Striffeler has been highly decorated for his achievements, including being the recipient of the prestigious Hotel Hero Lifetime Achievement Award from the Hotel Council of San Francisco, International Division Chef of the Year for Marriott Corporation, and Captain of the silver medal winning US Culinary Team at the World Culinary Contest in Taipei, Taiwan.
According to Salvatore J. Campagna, CEC, HAAC, chair of marketing outreach for ACF's Western region and former chair of the ACF San Francisco Chapter's Antonin Carême Medal program, Striffeler is more than deserving of the medal that honors Carême's contributions to modern gastronomy.
"Chef Philippe Striffeler has, for many years, unselfishly devoted his time, energy and talent to improving the lives of all culinarians," Campagna said.
For more information on the Antonin CarêmeMedal program, visit
http://www.acf-sf.com/careme-medal
For additional information on Hotel Nikko and Restaurant ANZU, please visit
www.hotelnikkosf.com
###
About the American Culinary Federation
The American Culinary Federation, Inc., established in 1929, is the premier professional organization for culinarians in North America. With nearly 20,000 members spanning more than 230 chapters nationwide, ACF is the culinary leader in offering educational resources, training, apprenticeship and accreditation. In addition, ACF operates the most comprehensive certification program for chefs in the United States. ACF is home to ACF Culinary Team USA, the official representative for the United States in major international culinary competitions, and also holds the presidium for the World Association of Chefs Societies, the largest international network of chef associations with more than eight million members globally. For more information, please visit
www.acfchefs.org
About Hotel Nikko San Francisco
The United States flagship of Nikko Hotels International, Hotel Nikko San Francisco features 532 stylish guest rooms and suites, Restaurant ANZU, Feinstein's at the Nikko nightclub; 10,000 square foot Club Nikko with its sky‐lit pool, and 22,000‐square feet of meeting and banquet space in the heart of Union Square. The hotel is located at 222 Mason Street. For reservations or more information, please visit www.hotelnikkosf.com or call 1‐866‐NIKKO‐SF.
# # #
For interview or photo requests, please contact:
James Smith | Charles Zukow Associates | JamesS@charleszukow.com| 415.296.0677

To unsubscribe from the Hotel Nikko media list, click here